Description
Tony B is professionally funny, whip smart and stylish. Day Drinker, his debut album, pokes your funny bone and tickles your fancy.  It's easy to love his upbeat, good-natured sense of humor. When he jabs at the audience, Tony pulls his punches; his razzing is gentle, his sensibility is metered. Jokes are crisp, polished and to the point. The energy from the Arizona-based comedian is playful and warm.
Much of Day Drinker celebrates commonalities, a suburban pragmatism. There's no cooler-than-you, clasping-to-youth delusion. Tony B highlights and delights in everyday comforts. Many of his jokes find the silver lining in getting older. His (relative) maturity has earned him a unique perspective, one that informs his brand of unassuming, self-assured, positive comedy.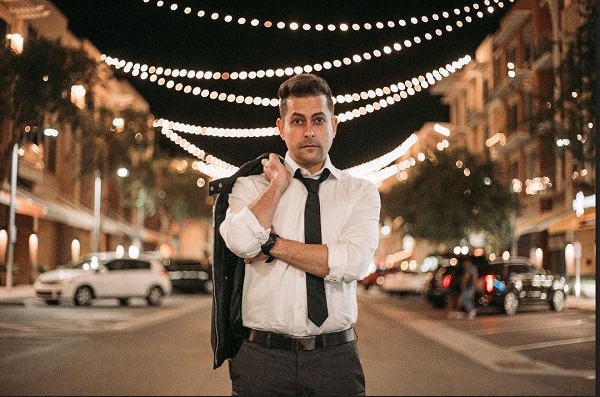 In one of the album's highlights, Tony B reminisces about youthful arrogance, drunk driving and trying to get away with it. The comedian muses and amuses about the headache and hassle. If there's a competition between clubbing with out-of-touch divorced men in their 30s, trying to be a cool guy in your 20s, and happy hours with domestic types, Mommy ragers win by a mile.
Day Drinker is filled with life stories and lively stand-up. Tony B has an eye for detail and a talent to relay it. With Day Drinker—featuring elderly run-ins at the gym, being dissed by Millenials, and everything in between—Tony B shines!